Australian coffee company and fast-growth success story Di Bella is preparing to push into international markets after consolidating four brands under one umbrella.
The company recently announced it would merge its four national and international coffee brands, Di Bella Coffee, Roasting Australia, Di Bella USA and Evolution Roasters, making it the second largest roast and ground coffee enterprise in Australia.
Speaking at the Brisbane headquarters and production facility this week, founder Phil Di Bella and CEO Darren Dench said the consolidation would allow the company to scale up for new markets.
Phil Di Bella said the consolidation was a key step ahead of duplicating the company's local success elsewhere.
"We will take what we have here, perfect it further… and identify [new markets] around the world where we need to be. Obviously we've already identified the US and NZ."
Dench said coffee cultures around the world differed to Australia and Di Bella would need to match its offering to local consumer tastes.
"To globalise, we have the credentials, the roots, so its just about us sharing that with other markets around the world."
Phil Di Bella founded the craft coffee roasting company in 2002 in Brisbane's Bowen Hills. The company grew quickly, being named in the 2006, 2007 and 2009 Business Review Weekly Fast 100.
Four years ago, Di Bella sold the business for $47 million to Retail Food Group, and officially exited last year as managing director, although he maintains a consulting role with the company.
The coffee company will continue to offer customised blending services and micro-roasting capabilities, and will maintain its crop to cup philosophy which centres on sourcing pure green beans from growers around the world that deliver beans farmed under ethical and sustainable conditions.
In addition to Brisbane, the company has roasting houses in Sydney, New Zealand and the US where it makes signature blends, single origin coffees, and sells equipment.
Di Bella currently produces 3,480 tonnes of coffee per year which equals 150 million cups of coffee served, and Di Bella product manager Danilo de Andrade and procurement quality manager William Sharpe were also on hand at the Brisbane facility to showcase the company's roasting facilities and its Bean Lab through a demonstration of a professional cupping session – the tasting of brewed coffee.
image: http://res.cloudinary.com/yaffa-publishing/image/fetch/q_auto:best,c_fit,w_630,f_auto/http%3A%2F%2Fyaffa%2Dcdn%2Es3%2Eamazonaws%2Ecom%2Fyaffadsp%2Fimages%2FdmImage%2FSourceImage%2Fimg%5F38222%2Ejpg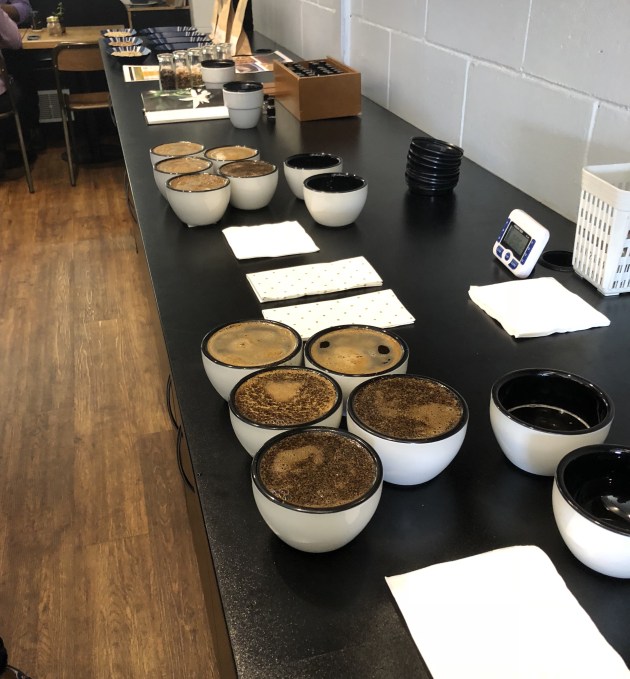 Read more at http://www.foodanddrinkbusiness.com.au/news/di-bella-gears-up-for-global-push#TLdVIjcRXFFvejvg.99
["source=ndtv"]